At Portinari's La Peca: the two-Michelin-starred restaurant with a kitchen that offers an all-round experience
11 August 2022
Here in Lonigo, which is not a huge city, but a small town nestled in the lush greenery of the Berici Hills, in the province of Vicenza, out of the many local restaurants offering fine traditional cuisine, there is one in particular that stands out. It has come a very long way since it was acquired in 1987, and has made a name for itself: it was awarded its first Michelin star back in 1996, then a second one in 2008, and has been confirmed each year since.
We are talking about La Peca, the restaurant owned by Nicola and Pierluigi Portinari. As the owners themselves like to point out, it is not just a place, but an all-round experience, where raw materials of the highest quality, taste and competent staff allow customers to discover new emotions through their dishes, where anyone can feel at home and, at the same, be welcomed with an excellent service.
To this we must add a superb selection of wines – which was awarded Cantina dell'Anno (Wine Cellar of the Year) by the Guide of the L'Espresso newspaper in 2009 – plus an excellent waiter service thanks to trained, meticulous and empathetic staff, topped off with a menu that is not only the result of chef Nicola's experience, but of a collaboration and teamwork with the entire kitchen brigade. La Peca is intended for those who seek a worthwhile experience.
And while they may have a different "end product", La Peca itself and GICO have much in common. The ongoing pursuit of the best result to be offered to customers/consumers, a constant focus on staff training, and an enviable history that is an assurance for those seeking the "best there is". And then there is also collaboration with leading companies, working together in a truly collaborative manner, as was the case with the design of the new kitchen that was recently installed at the restaurant.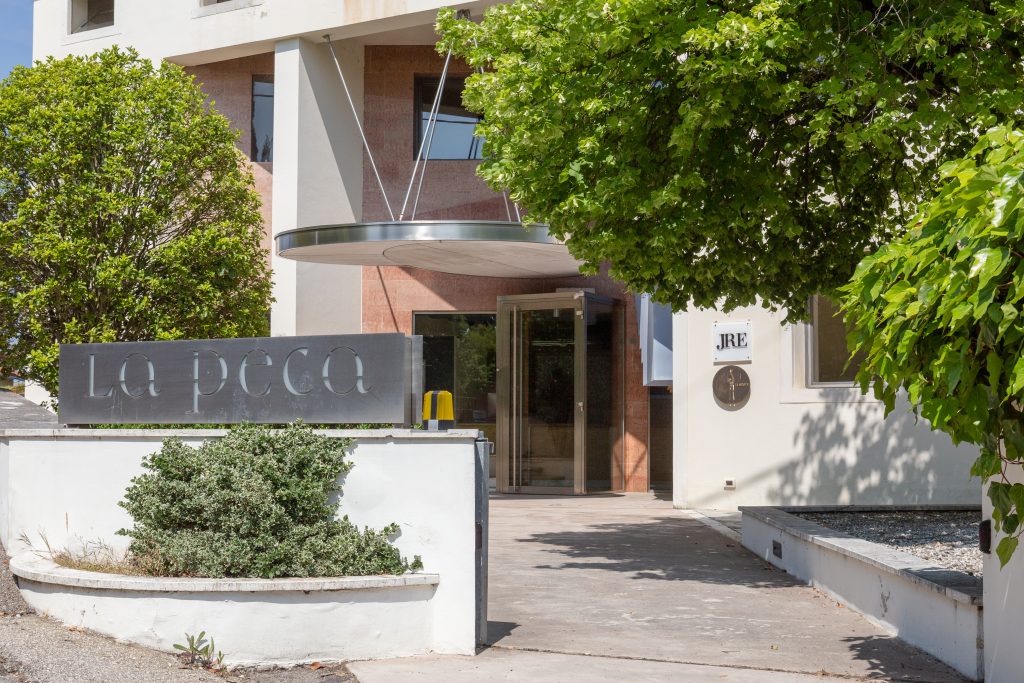 It was precisely this, but also many other factors, that persuaded the two-Michelin-starred restaurant in Lonigo to choose GICO for its new kitchen, the first installation with the new H+ modular line, which was presented at the last edition of the HOST Milano exhibition. It combines a versatile, modular design with outstanding cooking performance, with a special focus on technological innovation and design, while ensuring an unrivalled solid feel – achieved through painstaking attention to design details and the use of materials of the highest quality.
Stay up to date on the latest products, the new H+ modular line and GICO's custom-designed project for
the La Peca Restaurant. Subscribe to our newsletter.
_
A special thanks to Gianni Lievore from Extracooking for the installation of the project.