GICO x Villa Aretusi, Bologna
16 November 2020
Villa Aretusi, Bologna
We went to Bologna to meet Chef Alessandro Panichi, responsible for all the catering at Villa Aretusi, well-known meeting point in town.
Beside a traditional trattoria, hosting every weekend hundreds of clients tied to traditional bolognese flavors, Villa Aretusi also provides a banqueting service for events, a Hotel restaurant and a gourmet restaurant – Sotto l'Arco.
It's in the latter that Chef Panichi proposes an authentic cuisine, made of simple quality ingredients. A cuisine thought to gift with great emotions through familiar tastes. A thought born from the awareness of a Chef who loves his job and who carries important work experiences along.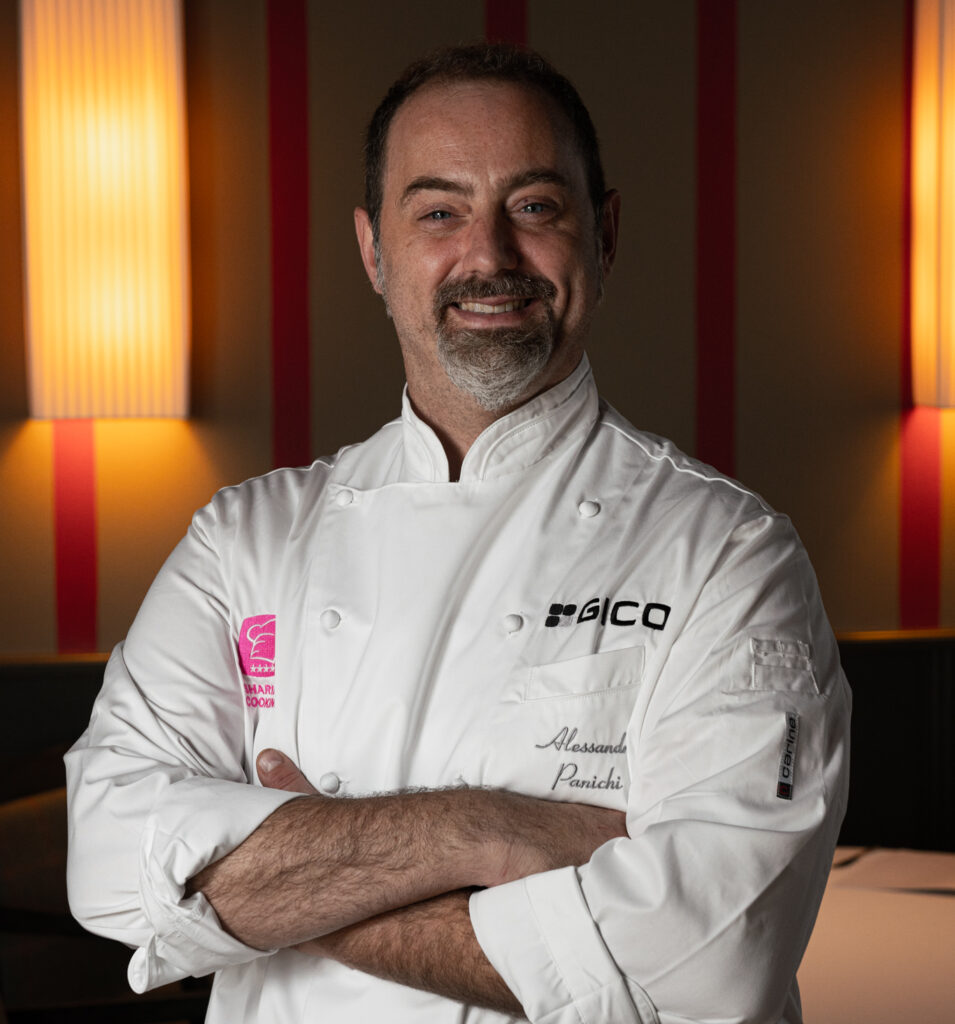 During a special interview with the enogastronomic journalist Marco Colognese, Chef Panichi tells the reasons why he chose GICO and what are the advantages of a tailor made kitchen, made to satisfy every need of the chef, offering high standard performances. As the Chef tells, Villa Aretusi's kitchen is "an organizational machine studied in detail and complete with technological equipment", characteristics that make the work of the team even more stimulating.
Fundamental in this "machine" is a solid top gas ranges, equipment designed to cook through optimal heat distribution and in total respect of raw materials. For those who, as Chef Panichi does, come from the "Marchesi school" or from a traditional french culinary background, this appliance can never be missing in a kitchen. Panichi utilizes it for the preparation of one of his signature dishes, risotto: thanks to this technology, ingredients who need a lively cooking are cooked in the best way and without the risk of them sticking to the bottom of the pan.
Finally, the red color: chosen as it perfectly integrated with the style of Villa Aretusi and because – as Chef Panichi says – "when your kitchen is beautiful, you work even more willingly."